If there's a common message in the music of Active I, it can probably be best explained by the group's inherently enigmatic, yet equally simplistic motto and recurring catchphrase, "against the brain – what do you not understand?" The Seattle-based duo consisting of J.Lee Mezus and Paradame, has forged its own unique musical sensibility, and it's one that's in full bloom. Their often convoluted blend of nihilism, misanthropy, love, and idealism, has subtly pervaded through the minds of their fans, by way of melodic hip-hop-based fusion, and J.lee's catchy, bass-heavy beats. Both members (who are now husband and wife) share equal parts singing and rapping.
Since its inception, Active I has gone through several incarnations. The brainchild of J.Lee, Active I released its first LP Be Smart Don't Think in 2006, featuring J alongside emcee/singer Rubedog. A mix of hip hop, industrial electronic, and reggae, featuring mostly live instrumentation, the album was acclaimed by several critics and gained the group a cult following, with tracks that can still be heard on independent radio across the globe. Tracks have also been featured on multiple U.S. based network TV shows. While their following remained modest, it no doubt remained devoted.
Active I released its second album The M Thesis in 2009, featuring a larger, diverse line up of rappers and singers; most predominantly J.Lee, Auraswon, and Paradame. Typical of Active I, it is not an album that is easily categorized. It employs their love of paradox; of what J calls, "complex simplicity." Encapsulating that sensibility over hypnotic beats, The M Thesis is driven by discerning messages acknowledging of the ills of society, while simultaneously delivering a feeling of senseless tomfoolery. Among the album's accomplishments was an Independent Music Award for "Our Way", which won best in hip hop lyrics for 2010.  Indie music luminary Derek Sivers spoke highly of the album, stating simply, "very, very, very cool."
Over the next couple years Active I performed a myriad of shows featuring a rotating lineup of artists. In 2012, the group took a brief hiatus from performing under the pseudonym Active I, to join with a larger set of artists which became known as the A.D. Crew, sharing the stage with dozens of renowned acts. Then in 2014 they reassembled as Active I, with J.Lee and Paradame as the new official lineup.
More refined than ever before, they released their third LP, Earth is Dead, but we're Alive in 2016. Yet again they've created a one-of-a-kind project, spanning 40 minutes, serving as the kick off for a new epoch.  In 2017 they added drummer Ferris Dualer and backup singer Kara D to their live act, and are currently working on a new project.  Far from usual fare for hip hop, Active I continues to create unforgettable music, fitting for artists who long ago quit trying to be anyone but themselves.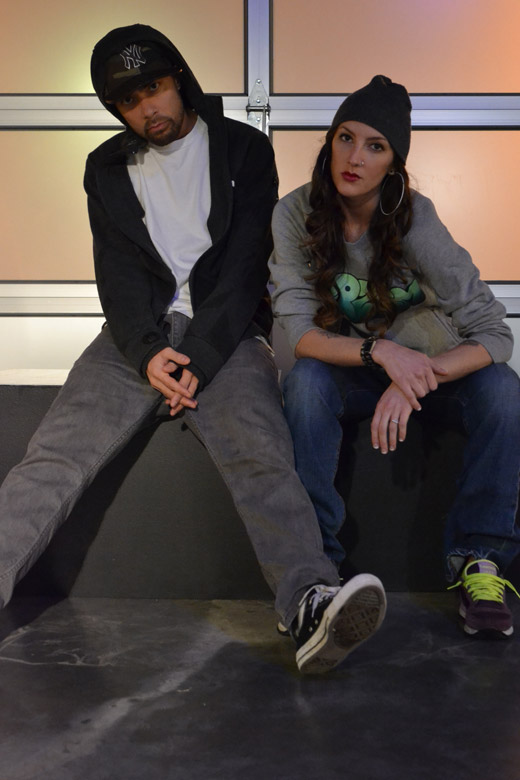 PRESS
A small collection of quotes about Active I:
Earth Is Dead, But We're Alive has so many highlight moments it'd take more time to count them then it would to listen to. Highly skilled and delivering in full-force at almost any moment you could skip to throughout this album – Active I is making more than just a grammatical-mockery of any sentence I write where I use their name – they're making music with a high-standard of excellence.
Overall, this is one of the best hip-hop albums I've heard in years, lyrically as socially aware and political as Public Enemy's Chuck D, with music that is constantly inventive and imaginative. J. Lee and Paradame are both masters of their craft and the way their talents combine to work in perfect synergy is something special. The production is slick and cutting edge, so, with several potential singles to choose from, this is surely the album that puts Active I firmly on the map. They should be massive.
The beats are glitchy, with heavy bass drops that create a huge backdrop for the almost choral vocalisations, while the hip hop stylings are drizzled over the canvas. An entirely pleasant listen
There's a darkness to this that I really appreciate and love. It's not dreary…nothing like that…it's a tension that exists in the music that is eerily captivating, dangerous and menacing.  Even in their mellower moments these two have a back-alley mist of mischief that veils each song.
Distortion at its absolute most disorientating. Electronic effects mean Active I's songs take on the illusion of a funhouse of mirrors.
Some of the most original material I've heard in years. I predict a quick rise to fame with this creative music. This is a new hip hop that needs to be exposed to the masses.
Active I is everything you want to listen to while smoking in your den.
I'm not sure if there are other musicians out there who could pull the same feat.
SHOWS
[upcoming & most recent]
Date
City
Venue
Country
09/16/17
Seattle, WA
Neumos
United States

Time:

7:00pm.

Admission:

$15.

Age restrictions:

No Minors.
06/10/17
Bellingham, WA
929 N State St
United States

Time:

7:00pm.
04/29/17
Seattle
Private Location
United States

Time:

8:00pm.
03/25/17
Seattle, WA
Substation
United States

Time:

8:00am.

Age restrictions:

No Minors.
09/17/16
Seattle, WA
Neumos
United States

Time:

8:00am.

Age restrictions:

No Minors.